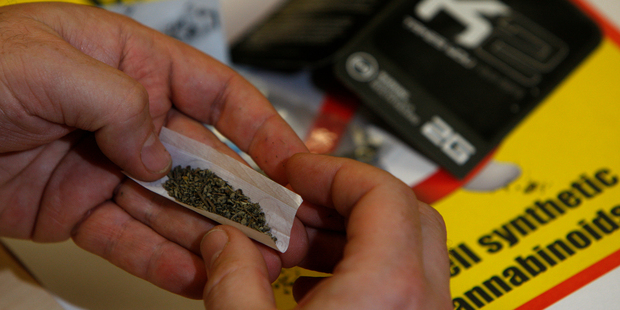 Stories making headlines around the regions today include a complete lock down of a Napier street and K2 is finally banned from stores.
A Napier street was held in full lockdown yesterday after reports that a cache of weapons had been discovered.
K2 will be be banned from stores from next Thursday, much to the delight of this Northland lawyer. But for some people in Dunedin this doesn't come fast enough.
Thinking about parking in a disabled park unlawfully? Think again!
Less than 24 hours after arriving in Whangarei, three tourists left their vehicle open and had thousands of dollars worth of goods stolen.
A Queenstown female truck driver was awarded more than $63,000 for being sexually harassed at work.
Reports of abuse at a childcare centre have forced two staff members to be stood down.
Kaitaia Primary School buildings have been tagged for the fifth time since school holidays began.
A Russell congregation has sung its last hymn, heard its last sermon and knelt for its final prayer.
Ten stray cats in Paihia will face starvation in the Bay of Islands.
NZ Music Month kicked off in Library Square in Masterton.
Reggae band House of Shem will never forget their roots and where it all started for them.
And finally Greymouth singer Jackie Thomas has been singled as a potential winner of the X-Factor.
Other stories making headlines around the regions today:
Successful saddleback relocation offers hope.
Support to pay for abortion service.
Driver jumps from cab as truck burns.
Local women taking ACC to court.
Man jailed for offending against child.
Funnyman bringing convoy of comedy back home.
Dog registrations fees to increase by $5 a year.
Sew-a-thon for island kids