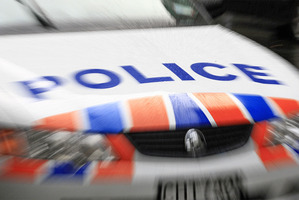 A driver in a crash that killed a young Otago man has been sentenced to two years and eight months in jail and disqualified from driving for four years.
Cameron Zane Roberts, 24, of Havelock, appeared in Alexandra District Court for sentencing yesterday after pleading guilty to an indictably laid charge of driving dangerously causing the death of Cobie Levi Detroit Stringer on March 5 last year.
Mr Stringer, 20, a shearer, was a former head boy at Maniototo Area School. After his death, friends and family described him as a young leader with "huge potential and mana", a talented sportsman and artist.
His mother, siblings and aunt were in court yesterday for the sentencing, but his family were too upset to provide a victim impact statement.
They also declined to accept the emotional harm payment offered by the defendant - $4000 available immediately and an offer to pay $250-$300 a week - the court was told.
Roberts had been in Ranfurly earlier on the evening of March 5, drinking with friends and then drove to the Patearoa Hotel with three men in the vehicle, including Mr Stringer. Roberts drank beer and a whisky at the hotel and the group left about 11.30pm.
The front-seat passenger felt "uncomfortable" with Roberts' driving and fastened his seat belt. The defendant failed to negotiate a bend on the Ranfurly-Patearoa Rd, 12km east of Ranfurly, the car slid 55m along a ditch and "barrel-rolled" 64m before stopping.
Mr Stringer was not wearing a seat belt and was thrown from the vehicle. He was unable to be resuscitated at the scene.
Roberts had a blood sample taken five hours after the crash which revealed a blood alcohol level of 68mg. The level at the time of the crash was estimated to be between 126mg and 179mg, well above the limit of 80mg, Judge Michael Crosbie said.
Counsel for Roberts, Stuart Blake, said the defendant would have to "live for the rest of his life knowing that his actions led to the death of a young man, a young man he called a friend."