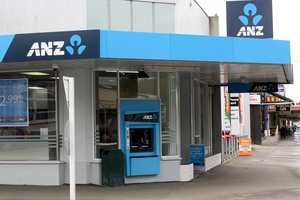 Two Romanian men who plotted to skim money from bank cards in a Kapiti mall will be deported this week.
The men were arrested almost a fortnight ago after preparing to access an ATM machine at Coastlands Shopping Centre in Paraparaumu.
They appeared in Wellington District Court today, and were fined $1000 each for planning to commit a crime. Police withdrew another charge of conspiring to commit a computer crime.
A police spokesman said the men were due to be deported from New Zealand later this week.
Detective Senior Sergeant John van den Heuvel of Wellington police said the case sent a strong message to international criminals that New Zealand was not an easy target.
"The detection and arrest of these two men, as well as the border interception of three others, demonstrates the joint commitment by the police, Immigration New Zealand and the Customs Service to target this type of offending.
"We want to ensure that people with criminal intentions don't make it through the border or, if they do, that they and their activities are detected swiftly.''
Mr van den Heuvel said Customs received crucial information from banking authorities after an alert from a vigilant member of the public.
Customs was then able to quickly identify the suspects, leading to a joint investigation in which banks were alerted to check their machines and be extra vigilant.
Mr van den Heuvel said it was important to always be vigilant around ATM machines and take precautions when entering PIN numbers.
"If anyone has concerns that an ATM has been tampered with, or doesn't look right, they should contact their bank as soon as possible.''
- APNZ