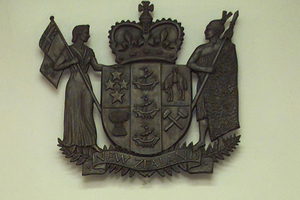 Four people have been sentenced to life in prison for beating a man to death after a birthday party.
Cecilia Uhrle, Faamanu Fesuluai, Unaloto Tongia and Esau Vailagilala were sentenced in the Auckland High Court today (Tue) for the brutal attack on John Li'a, 23, in Mt Roskill on October 14, 2011.
In sentencing, Judge Cooper said the victim and his sister, Millie Li'a, had been at a birthday party for Uhrle on the night of the attack.
Ms Li'a and Uhrle had argued, and when the brother and sister left the party, Mr Li'a pulled out a neighbour's letterbox and used it to smash the rear windscreen of Uhrle's car.
That led to another series of altercations, and later Uhrle and the other three offenders went looking for Mr Li'a armed with weapons.
Judge Cooper said the post mortem examination showed wounds made by at least four weapons including a straight-edged blade and a serrated blade.
He said after finding Mr Li'a on Nash Rd, the three male offenders had attacked him while Uhrle watched.
She left the scene when a neighbour armed himself with a machete and tried to intervene, but the attack continued.
The neighbour later described seeing Mr Li'a being ``rag dolled'', held upside down and smashed into the ground, kicked and punched.
Mr Li'a bled to death from the stab wounds.
Judge Cooper said Uhrle had driven the others to the scene with the intent of committing violence, and must have known that murder was a probable consequence.
She was sentenced to a minimum prison term of 13 years.
Fesuluai was sentenced to a minimum period of 15 years, while Vailagilala and Tongia will serve a minimum of 13 and a half years, discounted to reflect their young age and remorse.
- APNZ