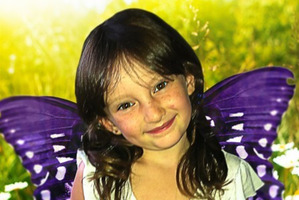 A 5-year-old girl died after a cupboard fell on her at a workplace in South Auckland while her parents and young sisters were in the next room.
Gracie Parker's funeral will take place in Papakura today.
She died in the Starship hospital on Thursday from critical injuries suffered in Maketu Rd, Drury.
Detective Inspector David Lynch of the Counties Manukau police said it was unclear why the cupboard, understood to be floor-to-ceiling height, fell on Gracie.
Mr Lynch said Gracie was at a work premises in the rural area when the accident happened. Her parents, James and Laura, and siblings Paris and Elba were in the next room.
"I don't think anyone else actually saw what happened," said Mr Lynch. "None of the family were in the room at the time, as I understand."
Police inquiries were continuing, and Mr Lynch said there were still a few people officers needed to speak to before it was decided whether further investigation was needed by the Ministry of Business, Innovation and Employment's labour service or the death was simply referred to the coroner.
"We are trying to ascertain how it fell," he said.
The Herald visited the street last night but neighbours said they didn't know about the accident.
The street is mainly farmland with about five homes on it.
Last night, a family spokesman said Gracie's parents were busy preparing for her funeral. They were not ready to speak about her death, which happened during the first week of the school holidays.
It is understood Gracie's body was returned to her family at the weekend and has been at the family home, where people have been able to visit her to say goodbye.
In a notice from her family, Gracie was described as a loved daughter, beloved sister and little princess.
They asked mourners to dress brightly at today's funeral, where they would "celebrate and farewell our little butterfly".
A labour service spokesman confirmed staff were "making preliminary inquiries at this stage".
He said the service might launch its own investigation depending on the result of those inquiries, but that was yet to be determined.
Last night, friends posted online messages of support for the family.
"It is during times of great loss that we realise how limiting words can be, and how special family and friends truly are," said one. "Please know we are mourning with you. We cannot remove the heartache you're suffering ... but we can surround you with our love and support."
Another said: "Our thoughts, love, support and sympathy are with you and your girls at this time of great sadness."