Leaders say residents need to choose from infrastructure funding options or Auckland will lose effectiveness.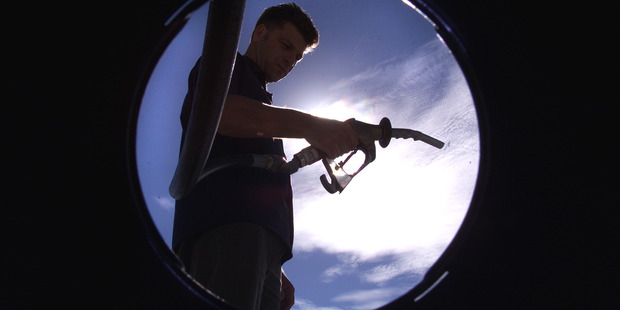 Auckland business leaders are sounding dire warnings about the Super City's future if citizens shun road tolls or higher rates and taxes to fund major transport improvements.
"The harsh reality is that if we don't start seriously investing in these infrastructure projects, the city will become less and less effective," Northern Employers and Manufacturers' Association chief Kim Campbell said at the launch yesterday of a discussion paper on funding options including tolls and higher fuel taxes.
But Prime Minister John Key, whose Government has previously rejected tolling existing roads or raising a regional fuel tax, said later that his preference was for it to continue to fund its transport programme through its national fuel excise - which is to rise by 3c a litre for each of the next three years.
Road pricing was "in theory potentially an idea, but it's very complex to implement and we are probably a long way in reality from having gantries and the technology that will allow us to do that."
That is not a view shared by a 17-member multi-sector "consensus building group" appointed by Auckland Mayor Len Brown.
It believes Aucklanders will by 2015 have to agree on ways to raise an extra $400 million for each of the next 30 years to pay for transport projects needed to keep their city moving under the strain of a million more residents.
The group is urging Aucklanders to state a preference for either of two funding options - one involving road charges either through motorway tolls or cordons around existing arterial routes, and the other relying more on heftier rates and fuel tax rises - before it makes a final recommendation to city councillors in July.
Mr Campbell, who with other business leaders has joined unionists and transport campaigners on the group, warned that the price of failure will be "when your kids are living in Budapest and Madrid, nobody's got a job, you've got youth unemployment."
"It will be a gradual deterioration and you won't feel it immediately," he said.
"But one day you'll wake up in 15 or 20 years' time and find an empty feeling in your wallet - a city you don't really want to be in because it's hard to get around.
"Maybe there's boarded up offices and shops and all the symptoms you see in other places where they failed to do the correct thing."
Council for Infrastructure Development chief Stephen Selwood said a failure by Aucklanders to reach a consensus on how to bridge a $12 billion funding gap in a transport programme costing $68 billion by 2041, would mean "we are going to get what we've always got - a city that is congested, low growth, lower productivity, less jobs, less wealth."
The mayoral group's project team leader, former Auckland Regional Council chief executive Peter Winder, admitted citizens were faced with "a rather stark choice" for one of the two options to be in place by 2021.
Although Mr Selwood's organisation favours road-charging, Automobile Association spokesman Simon Lambourne said it was important for Aucklanders to realise they still had a choice, and that they should make their views known.
"This report does not mean road-pricing for Auckland - any attempt to paint as such is incorrect," said Mr Lambourne, one of two AA representatives on the panel.
* To make your views known, visit www.keepaucklandmoving.org.nz
Leaders' views
Len Brown, Auckland Mayor: Will support road charges if that's what the "consensus-building" group recommends in July but admits it will be a hard-sell to Aucklanders.
John Key, Prime Minister: Is confident national fuel taxes will provide enough transport funds for now.
Stephen Selwood, Council for Infrastructure Development: Wants road charges to raise $250 million extra a year.
Simon Lambourne, Automobile Association: Doesn't want motorists paying more than their fair share.
Kim Campbell, Northern Employers and Manufacturers' Association: Warns of economic stagnation unless an extra
$400 million a year can be found.
Robert Reid, Council of Trade Unions: Wants the Government "or other parties wanting to be the Government" to offer extra money.