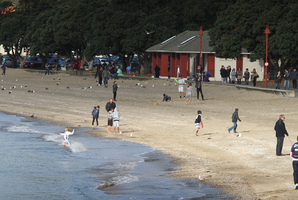 A cool change is on the way for the end of the week.
From tomorrow, a southerly change will push northwards over the South Island bringing colder air, MetService said.
Media and Communications Meteorologist John Law said the change would be notable, particularly in Christchurch where highs would be in the mid to low teens, and overnight lows down towards freezing.
Temperatures over the North Island would stay a little warmer, but were likely to fall low enough for a touch of frost in the Desert Road area later in the week.
Wet weather and even snow for higher ski fields is also likely later in the week as an active trough moves across the country.
- APNZ