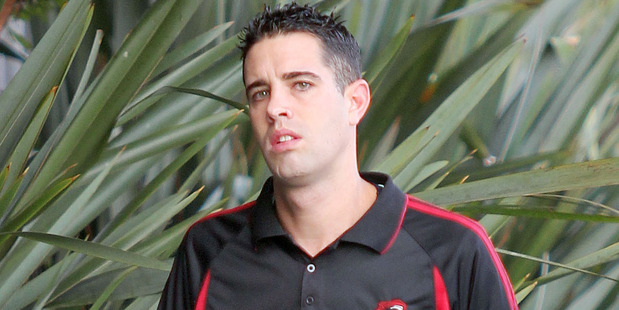 The man who posted a video online of Jesse Ryder's two alleged attackers in spite of a court's suppression order today admitted the breach, saying he did it out of "misguided loyalty" to the cricket star.
Jordan Mason, 28, was at court earlier this month when two men, aged 20 and 37, appeared to face charges they assaulted Ryder outside a Christchurch bar.
A judge granted a suppression order which protected their identities in a bid to secure them a fair trial.
But as they walked out of court, unemployed Mason filmed them on his mobile phone.
Christchurch District Court heard today that a police officer spoke to Mason outside court, advising him of the suppression order and warned against doing anything with his footage.
But Mason ignored the advice and went ahead to upload the footage of the two men onto YouTube.
The videos have since been taken down.
His lawyer, Andrew McKenzie, said today he did so out of "a sense of misguided loyalty" to Ryder.
The charge carries a maximum sentence of six months in jail.
But Mr McKenzie said it wasn't the most serious breach of its kind.
He said the men's names and identities were published in the media earlier that day, and his client had chosen not to name them when posting the video.
Mason was now "very aware" of Judge Gary MacAskill's reasons for making the suppression order, and the "importance of them to ensure that the process of justice proceeds in a fair manner".
After he was charged, Detective Sergeant Ash Millen said he hoped it would serve as a deterrent to any other people who may have downloaded, accessed or distributed the video in question, or are considering doing so.

Judge Jackie Moran said Mason could not be sentenced today because she said it was important to have submissions from both the prosecution, and his defence given the "significance of this type of offending".
He was remanded on bail until he's sentenced on July 10.
The high-profile member of the Christchurch boy-racer community wore his suit jacket over his head as he left court today in a bid to conceal his identity.
He was bundled into a car by associates, with one man grabbing a TV news camera and threatening another journalist.
Mason refused to comment.
He previously said he breached the suppression in a bid to "name and shame" the alleged attackers.

Ryder, 28, was punched and kicked outside Aikmans bar in Merivale, Christchurch, after a season's end night out with his Wellington Firebirds teammates.

He suffered head and lung injuries and after spending two days in an induced coma at Christchurch Hospital is recuperating at his Wellington home.

Ryder's two alleged attackers have a suppression hearing next month.
- APNZ