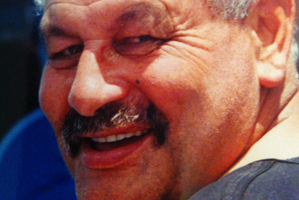 Detectives have found items of interest believed to have been discarded in the bush the day roadworker George Taiaroa was murdered in Waikato.
The discovery on privately owned land was made last week.
Police would not disclose what the items were but said they "believe they were discarded in the bush on ... the day of the murder".
"They are now being sent off for forensic analysis."
Mr Taiaroa was shot as he operated a stop-go sign on Tram Rd at Atiamuri on March 19.
The items of interest were found about 80km away at Benneydale, where police believe the murderer was "likely to have passed through or even stopped in" at after shooting Mr Taiaroa.
The last sighting of the blue Jeep Cherokee believed to have been driven by the killer was in the Pureora Forest. Witnesses said it was driving at speed and erratically when it was last seen on Barryville Rd, which leads to a number of locations including Benneydale.
"We have established that the suspect is familiar with the Benneydale area and may have considered it a bit of a safe haven to lie low in the bush until he felt calm enough and confident enough to be back out on the road," Detective Inspector Tim Anderson said.
"This recent discovery reinforces that the clock will never stop until George's killer is held accountable."
Police have appealed to the Benneydale community "to cast their minds back to the day of the murder and consider any sightings or information that might prove useful".
Police have publicly warned the man they say is their main suspect, and anyone assisting him.
A rural Rotorua property has been searched as part of the investigation, where a team of investigators, accompanied by a dog unit, scoured a paddock and dug in one spot on the farm near the Mamaku Ranges.
A man aged in his 70s last week appeared in Rotorua District Court after he was arrested for a firearm offence as a result of a search connected to the murder investigation. Police said the search was related to the murder inquiry but the arrest was not connected to the case.
Anyone with information should contact investigators on 0800 Kingswood (0800 546 479) or Crimestoppers on 0800 555 111.