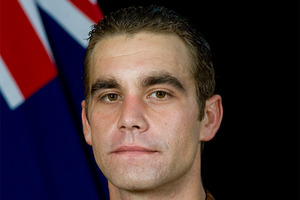 Human error is likely to have contributed to the death of soldier Private Michael Ross who died during a training exercise near Waiouru, according to a former Army chief.
The New Zealand Defence Force has been charged with failing to ensure the safety of the soldier, who died when he fell from an inflatable boat.
He disappeared into Lake Moawhango in September last year and his body was found a week later.
Former Army chief Major General Louis Gardiner said today that during his 37 years in the military, a lot of emphasis was put on safety.
However, this couldn't prevent human error.
"It's almost in the military DNA to have SOPS (standard operating procedures) for almost everything but however, human beings are involved and human beings make judgements and occasionally get it wrong," he told RNZ today.
"Occasionally when people become familiar with procedures, they think they can drop one just for convenience sake these are the sort of things that creep into practices and these are when accidents occur," he said.
The NZDF was facing a single charge of failing to take all practicable steps to ensure the safety of Private Ross, a Defence Force spokesman said yesterday.
Private Ross, 29, was only weeks away from being discharged from the Army when he drowned in the lake during a training exercise.
His family believe he was unable to inflate his lifejacket because he was unconscious after being hit by the butt of his gun.
"If that canister had been used before that lifejacket should have been put aside as an unserviceable life jacket and shouldn't have got into a serviceable group of lifejackets. So there's a human error there somewhere," Major General Gardiner told RNZ.
NZDF safety practices came under the spotlight after a court of inquiry report found a number of safety factors were to blame for Private Ross' death.
- APNZ