Just 30 minutes a day with kids is common, but NZ expert says mums, dads do their best.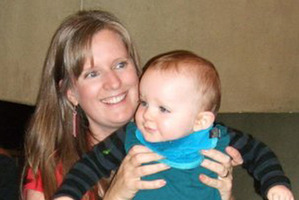 Guilt-ridden working parents who worry they don't spend enough quality time with their kids should relax, according to experts, who say reconnecting with children doesn't mean having to give up your day job.
A survey of 2000 parents by British company OnePoll found more than 40 per cent spent just 30 minutes with their children each day after commuting, cooking meals and doing chores.
The survey found one in 33 parents did not feel they spent any quality time with their children during the week, the Daily Mail reported.
More than a third struggled to switch off from work mode at home and almost half worried about chores while they were reconnecting with their children.
KiwiFamilies.co.nz editor Rochelle Gribble said parents often struggled with balancing work and life.
"We all want to do the very best by our children, and I think with children, it doesn't matter what you do, you feel like you're not doing your best, probably."
Ideally, parents should be able to let go of the guilt but that was not always easy, Ms Gribble said.
Auckland child and family psychologist David Stebbing said many of his clients were financially secure but "time-poor".
Mr Stebbing said "accumulation of interaction" with children was what made the biggest difference in parents' lives.
He said there was contradictory research around whether having children in daycare was detrimental.
"There's variables that probably dictate that," he said.
A very young baby might be more affected than a toddler going for the first time, Mr Stebbing said.
The quality of care the child received and temperament were other factors. "Some kids are more robust than others."
Juggling act tough for mother
Working Wellington mum Frank McColl makes spending quality time with her son Lachie a priority but admits she still feels guilty when they're apart.
The part-time teacher and school resource writer spends two weekdays and the weekends with Lachie, who is almost 2, and a few hours in the evening on the days she works. Her partner works fulltime.
The couple decided they would make quality time with their son a priority but it isn't always easy juggling work, Lachie and home commitments, Ms McColl says. "I think sometimes I feel a little torn. I often pay the price if I work too many days - he gets really clingy."
Ms McColl worked from home from when Lachie was 3 months old and returned to teaching when he was 1. "I always wanted to be the person that he spent the most time with and I'm glad that my job is flexible."
- APNZ