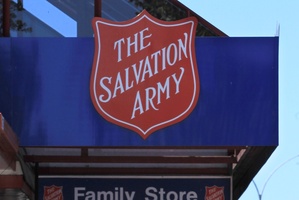 As the Salvation Army begins its annual appeal for cash, the charity has revealed it is facing drastic staff cuts.
The Sallies say they are considering shedding up to a third of their budget advisors, at a time when demand for budgeting help has never been higher.
The situation is being made worse by the impending end of government support from a Community Response Fund, which runs out in July.
The fund had provided enough money for an extra 20 budget advisors.
In the last year, 4,500 families have sought help with their finances from the Salvation Army.