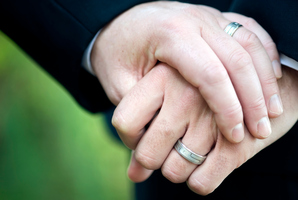 A converted church in Napier is looking to cash in on the new same-sex marriage laws.
The Marriage Amendment (Definition of Marriage) Bill was passed by Parliament almost a fortnight ago, and becomes law on August 19.
The Old Church Restaurant is using auction website Trade Me to sell a wedding package, which is worth more than $10,000.
Owner Melanie Highnam says the winners will be able to get married at one minute past midnight on August 19, and have their reception at the same venue.
"I think people will be really interested in being part of a historic moment, and our country's history.
"We're a historic venue so it fits hand-in-hand."
The auction has a starting price of $6,000.