More kids will be in danger of drowning if rules altered, says Starship doctor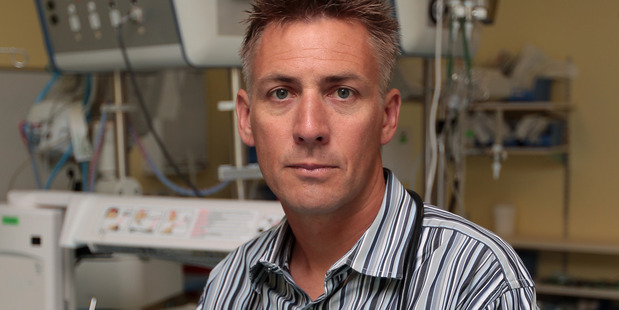 Leading child safety advocates believe a proposal to relax pool fencing laws will lead to more deaths and near drownings.
Clinical director at Starship Children's Hospital Mike Shepherd said existing laws had helped reduce toddler drownings from more than 10 a year to just three and should stay in place - or be more restrictive.
The Ministry of Business, Innovation and Employment has published a consultation document calling for public submissions on the proposals.
Under the changes, spa pools with lockable lids would not need a fence; maintenance checks would be made by pool owners instead of councils; instant fines for safety breaches would be introduced; the definition of a pool would be simplified; and other bodies of water, such as ponds and water features, would be exempt.
"My concern is the proposals are used as an opportunity to make changes that are not in the interest of preventing children losing their lives," Shepherd said. "The tone of the release is they want to make it simpler and put the onus on pool owners but that doesn't translate to child safety."
Shepherd said there were relatively few deaths since the pool fencing laws were introduced in 1987. He expected more children would die or be left brain damaged through near drowning if laws were relaxed.
Statistics show for every child who drowns, another two are brain damaged from near drownings.
Shepherd said human error meant lockable lids were often left off or unlocked and toddlers could easily climb the side of many spa pools. "We are accepting some children will die because we are worried about the cost of putting a fence around a pool or spa pool," Shepherd said. "These are luxury items. If you can't afford to put a fence around it then don't have one."
SafeKids director Ann Weaver wanted spa pools to remain fenced and said there needed to be more restrictions placed on swimming pools that lead from the house.
In the document, Building and Construction Minister Maurice Williamson said the ministry's proposals had attempted to "strike an acceptable balance between protecting young children from drowning and the practicality of the rules for pool owners and councils".

Family's spa tragedy
The family of a toddler who drowned in a spa pool with a lockable lid said a moment's distraction cost their little girl her life.
The spa pool was being filled and the cover was half off when the 1-year-old wandered out of the house and fell in.
The family, who did not want to be named, said their daughter's death had destroyed them and hurt the whole community.
The spa pool, on the deck of the family home, had a door leading to the deck from the bedroom. The family thought the pool was compliant. They only found out it wasn't after their daughter's death.
That day, the father answered a knock at the door and spoke to a visitor for a few minutes. When he realised his daughter was missing, the man searched the house then spotted the half-open cover and closed it.
"I didn't realise she was already face down under the cover," he said.
"When I found her I pulled her out I tried to resuscitate her but I knew as soon as I got her out, I knew straight away. It's traumatic."
The pool has sat empty since that day.
The family said the laws around pool fencing should not change.
"My personal view is: don't change anything. Just make it cheaper to do it safer."