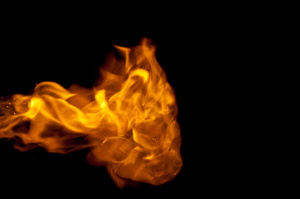 Regional council Environment Canterbury has ruled out using its powers to put out a rubbish fire, which has been burning for three weeks.
The pile of old kitchen cabinetry spontaneously burst into flames at Hornby's Owaka Holdings eco-recycling plant.
Locals say the smoke is making them cough or vomit, but the Canterbury District Health Board says it poses no threat.
Environment Canterbury says it has the power to issue an abatement notice ordering the fire to be put out, but it would be pointless as there is no way the Fire Service can get to its heart.
It says it wants the smouldering mess extinguished and removed as much as everyone else.