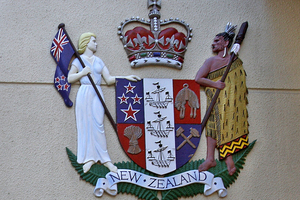 High-profile West Coast criminal lawyer Doug Taffs has been suspended from practising law for three months for bringing the legal profession into disrepute.
The Canterbury-Westland Standards Committee had sought a two-year suspension after Taffs, 59, notched up his third drink-driving conviction.
The New Zealand Lawyers and Conveyancers Disciplinary Tribunal reserved its decision following a hearing in Christchurch on March 25. It released its decision on Wednesday.
"While taking account of the need for the public to be represented by lawyers, who are in this region (the West Coast) of the country scarce, that cannot be an overriding factor," the tribunal said.
"We consider a short period of suspension is necessary to reflect a proper response to the seriousness of the offending viewed overall."
The suspension would begin seven days from the release of the decision, giving Taffs time to make other arrangements for existing clients.
Westport-based Taffs said today the penalty was "not manifestly excessive" and he doubted whether he would appeal.
"We are working on the basis we will take it on the chin and be back in the saddle on July 25."
It was "fair enough" that legal practitioners now had to be accountable for activities in their personal lives as well as their professional lives, he said.
He had always admitted he "screwed up" when he tried to evade an evidential breath-test at the Westport police station in March 2011 - behaviour which the tribunal ruled brought the legal profession into disrepute.
Taffs tried to leave the building and climb a fence, disconnected the cables on the breath-testing machine, then put coins in his mouth in an attempt to contaminate the breath-test result.
The ploy did not work and he was convicted on his third drink-driving charge, and obstructing a police officer. He was fined $4000 and disqualified from driving for 13 months.
Taffs said he would now be advising about 50 clients he could not act for them for the next three months. He was to have been involved in three jury trials in Greymouth, Court of Appeal cases, and numerous defended hearings and sentencings.
It would be up to his clients whether they sought adjournments, engaged other lawyers, or defended themselves.
Taffs' lawyer Paul McMenamin had told the tribunal that suspending him would throw the West Coast justice system into chaos.
However, the tribunal found that Taffs' behaviour either suggested disrespect for the legal system, or showed he was so affected by alcohol his judgment was seriously impaired.
"Either way, the tribunal views Mr Taffs' offending as serious, and demanding of a serious response."
Taffs also has excess breath alcohol convictions from 1981 and 1993. He avoided a fourth drink-driving conviction last year when a judge ruled police had unfairly obtained evidence against him by following his car on to his property.
The tribunal ordered Taffs to pay costs of $7969 to the New Zealand Law Society and reimburse the society $4628 towards the tribunal's costs.
Interim suppression orders concerning personal matters referred to at the March hearing were made final.
Taffs said today that he would continue to spend about $800 a month on taxis so he could go to the pub. "It saves a $4000 fine."
He denied having a booze problem and said his fall from grace was "part of life's rich tapestry".
He planned to spend the next three months brushing up on his golf handicap.