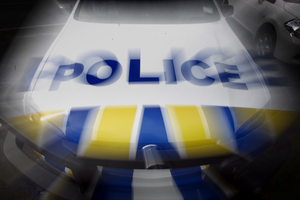 A man has pleaded guilty to a rare charge of letting his drunk mate drive his car before he crashed and was killed.
Ben Beazley, 22, pleaded guilty this morning in Christchurch District Court to a charge of aiding and abetting his friend Tarrin Kayne Alderson by allowing him to drive while under the influence of alcohol.
Beazley had been out celebrating the recent 18th birthday of Mr Alderson on May 25 last year.
They had been kicked out of a pub because they were intoxicated, bought more booze and drove around drinking, before getting dropped off by their sober driver at another pub near Beazley's home in Opawa, Christchurch.
The drunken pair then decided to drive from there to Rangiora, about 25kms away.
Beazley said he was too drunk to drive but Mr Alderson, who only had a learner drivers licence, made the fatal decision to get behind the wheel of his friend's car.
Shortly afterwards, around 1.45am, he was killed when he lost control of the vehicle, which spun into a power pole.
Today Beazley pleaded guilty to the charge of allowing Mr Alderson to drive on Flaxton Rd, near Rangiora.
He had originally pleaded not guilty, but changed his plea this morning ahead of a scheduled hearing before Judge Christopher Somerville.
Mr Alderson died at the scene, while Beazley - who was the only one wearing a seatbelt - was hospitalised with neck and shoulder blade injuries.
He later told police he let his younger friend drive because he was quite drunk and didn't drive while under the influence.
He also claimed that he thought Mr Alderson was on a restricted licence, not a learners.
Beazley has been remanded on bail to July 5 for sentencing, with Judge Somerville ordering a pre-sentence report to include reports on his suitability for community or home detention.
He also asked for a report on emotional harm reparation.
Beazley made no comment as he left court today.
Canterbury police last year vowed to take a hard line against car owners they believed had let drunk or drugged drivers use their cars.
Allowing drunk, drugged or disqualified drivers use their cars could result in the vehicle's owners facing maximum penalties of three months' imprisonment, a $4500 fine, and a six-month driving ban.
Auckland University law professor Warren Brookbanks today said Beazley's was a
"very sad case'' and one that there would likely be more of given the high number of young drink drivers.
Beazley was fortunate not to be facing a much more serious charge of manslaughter, he said.
"Anybody who hops into a vehicle with an intoxicated driver, knowing they are drunk and encourages them to drive, do lend themselves open to a prosecution of this kind unfortunately,'' Prof Brookbanks said.
Dr Chris Gallavin, dean of University of Canterbury's law school, previously said party liability was relatively common in criminal law, but it was unusual for police to pursue a charge in relation to drink driving.
He said it could prove to be a test case for police.
"These offences often don't happen in isolation, there are often other people involved - people who provide the car, provide the alcohol, provide some sort of encouragement. And if all that is done with the knowledge that drink driving is going to occur, and that's the hurdle they [the police] have to cross, then they will give it a go and pursue a prosecution,'' Dr Gallavin said.
- APNZ