New book reveals detective's initial disbelief that efforts to protect victim had failed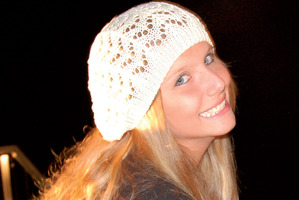 The detective who worked on Christie Marceau's death knew the teen before she was killed. Detective Sergeant James Watson has spoken for the first time in a new book about the infamous case.
"We'd tried to do as much as we could to protect her and here we find her covered in blood, deceased at the back of her house. When I first saw her I was in disbelief really ... I had to go and check it was Christie," Mr Watson said.
The North Shore police officer met Christie the day Akshay Chand kidnapped her on September 6, 2011. She was terrified and upset. That day, Chand, who would later return to Christie's family home to kill her, was found at North Shore Hospital after overdosing on multivitamins to try to end his life.
In the book, Christie: A family's tragic loss and a mother's fight for justice, Mr Watson said Chand was courteous and polite as he admitted the kidnapping and revealed his intentions.
Upon reflection, Mr Watson believed it was a sign of Chand's mental illness.
The teenager was later found not guilty of Christie's murder by reason of insanity.
Chand was bailed to his aunt's home, 350m away from the Marceaus, and police believed that at his next court appearance he would plead guilty to the charges of kidnapping, threatening grievous bodily harm and assault with intent to rape.
Two days before Chand was due to appear, Mr Watson heard the call that there'd been a stabbing in Hillcrest.
"It wasn't until I drove up her street and saw police cars outside the address that I realised it was the Marceau house and that's probably when my heart just sank."
Mr Watson said spotting Chand in the back of a police car after seeing Christie's lifeless body was "the worst possible thing that could have happened".
Christie's mother, Tracey, said in the book she remembers getting very angry at Mr Watson that day, but he stood there and took it. She now considers him a friend. "It was out of their [the police] hands and there is no way any police officer could have prevented what happened that day, or done anything that would have saved our Christie."
Mrs Marceau co-wrote the book, to be released today, with Herald journalist Anna Leask.
Mrs Marceau said writing the book was an emotional rollercoaster but it enabled her to recall the "very special, precious memories with my beautiful baby girl".
"Memories I thought would be lost forever. I am so thankful for this as it has given me renewed hope to carry on," she told the Herald.
All proceeds from the book will go to the Christie Marceau Charitable Trust.
One Year On
Tracey Marceau's Letter to Christie - an excerpt
To my beautiful angel Christie,
I am writing this a year to the day that you were viciously taken from me. I know you know my pain and I am trying to be strong for you but I don't think I can manage. I am beside myself with grief and such sadness that it is overwhelming me. Please my darling be with me and help me to continue being your voice.
I cry myself to sleep most nights, believing that I failed you. Why couldn't I have protected you from that monster? I thought I was doing the right thing by calling 111, but now I live everyday with the consequence of that decision. It eats into what remains of my heart every day. A mother is there to protect her children but I failed you in that. It never helped me when police told me I couldn't have saved you and that I had done the right thing. Was that your gift to me, knowing that if I hadn't got the police there I would have been taken too?