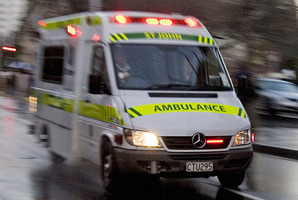 A 20-year-old has drowned at an Auckland beauty spot this afternoon.
The Indian national was with friends at the Hunua Ranges waterfall in South Auckland, police said.
He was crossing the front of the falls with two younger children about 2.45pm when he lost his footing and fell into the deep water. He was unable to be retrieved immediately and was unconcious when pulled from the water.
CPR was attempted by a passing nurse, then attending paramedics, but he was pronounced dead at the scene.
In 2009, 46-year-old Craig Carter died after jumping from the falls while picnicking with his wife and two young children.
It was the 15th death at the popular spot.
- APNZ