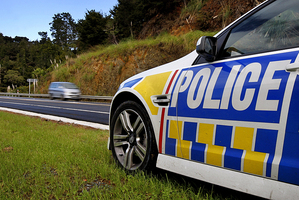 Drunk people who walk home along main highways in Northland will be spoken to by police and taken to a safe location.
They're in the spotlight because two of the five people who died on the region's roads in the last year were pedestrians on State Highway 1.
The incidents are before the coroner but police suspect alcohol was a factor in both cases.
Road Policing Manager Inspector Murray Hodson said people had to wake up to the danger of walking along a highway intoxicated and, often, wearing dark clothing.
"Any police officer that sees anyone walking along the road wearing dark clothing or in an unsafe manner will speak to that person and move them to a safe location," he said.
Intoxication can cause people to stumble, drift and wander into the road, putting them in real danger of being hit by oncoming traffic, Mr Hodson said.
"Unfortunately we can't be everywhere at all times."
He flagged rural taverns as being of particular concern, because they are often on the state highway network, with no footpaths or streetlights to make the walk home safer.
His advice to mates at the pub for a few beers is to not leave anyone who is intoxicated on their own.
For more articles from this region, go to Northern Advocate