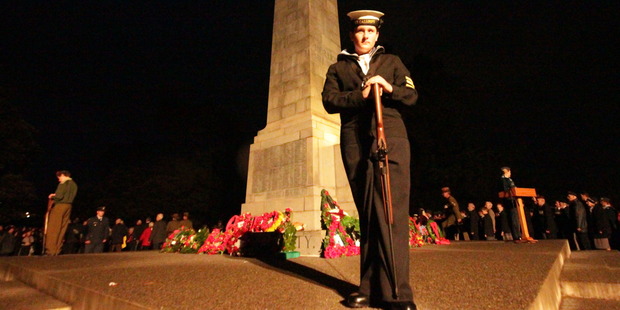 Stories making headlines around the regions today include widespread Anzac Day celebrations and memorials.
Anzac celebrations and memorials are taking place around the country, from Northland to Rotorua, Wanganui to Oamaru and Dunedin.
John Carson has his own memorial to his two uncles who never came home from the war.
Former soldier Denis Sheehan went to Japan with the occupying forces at the end of WWII.
Two young heroes have received the Anzac award in the Bay of Plenty.
William Henry Nash chose to build houses rather than sleep.
When Fraser Lake describes his uncle, war hero James Fraser Barron, the answer is simple - he was a super hero.
Love letters from a 28th Maori Battalion serviceman were the inspiration for the opening song of this year's Anzac Day service.
In other news a spaceship from the 1970s called Aerosmith berthed in Dunedin last night.
Musician Tiki Taane will host a workshop for Wairarapa youth next month to share his story.
Copper thieves have struck Bay of Islands Hospital.
A Dunedin father says he was tossed around his house ''like paper'' by his son trying to go cold turkey from K2.
And finally here's a danger you may not realise after you've had a few.
Other stories making headlines around the regions are:
Mount RSA numbers keep growing.
Napier delegation dives for cover.
Deidre puts body on line for youth.
Wildlife returns to tourist spot.
Jakes seat design shows street appeal.
Dive guide rates Warrior wreck.