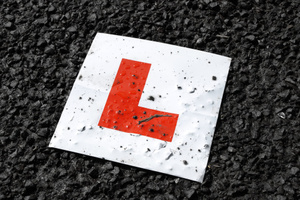 The Automobile Association has defended its hard line on driving tests as Wairarapa parents file formal complaints about young drivers failing their tests for what they claim are minor reasons.
Since an article appeared in the Wairarapa Times-Age outlining a mother's concerns of young learners being failed for minor flaws, more parents have come forward with their own experiences.
But Karen Dickson, the national manager of AA driver testing, said parents may not understand the need for harder tests.
She said the risks in driving had increased over the last decade.
"As a mum myself, I would have hated to get a white cross when my son was learning to drive," she said.
Mrs Dickson said people often had not had sufficient practice before taking the test or did not take enough time to make choices while driving.
Eketahuna's Janice Dagg intends to write a complaint to New Zealand Driver Licensing after her son's experience.
"The first time he sat the test, after taking time off work, he was five minutes late due to roadworks, so the instructor refused to take him home. On the second time he got to a stop sign and was shouted at, making it impossible for him to go on," she said.
"The third time he went through road works at a roundabout, through a 30km/h zone, and the instructor lent over and said he was going 40km/h after he was well out of the 30km/h zone and following other cars at same speed.
"Why can't instructors just point out these trivial little misdemeanours. He's had his restricted for over two years now and drives all over the Wairarapa and he's very responsible on the road. He must have spent well over $300 by now."
Masterton's Finlay Sutherland said his grandson had to re-sit his test for a third time.
In the first test he was failed for spending too long at an intersection.
During the second test he was failed for moving off an intersection too fast within the first five minutes but was not informed and made to finish the test which saw him drive as far as Clareville.
Mr Sutherland said the family was appealing the fail.
"He wasn't the only one that was ridiculously turned down," he said.
For more articles from this region, go to Wairarapa Times-Age