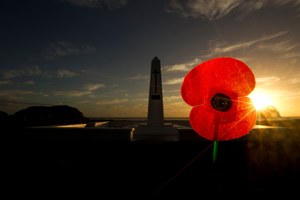 An 82-year-old Australian war veteran is devastated after thieves stole 13 medals from his home.
New South Wales Premier Barry O'Farrell has demanded that the "mongrel" who stole the medals hands them back.
The local police commander said the war veteran was "absolutely devastated and distressed" following the theft during a break-in on Monday.
The service medals were stolen from the man's home at Mt Pritchard, in Sydney's west, in the morning, after he and his wife left for a day out with their son.
They returned home at 7pm to find a window smashed at the back of the house, bedrooms ransacked and items scattered on the floors.
The Digger, a veteran of the Korean and Vietnam Wars, then discovered the 13 service medals had been stolen from his bedroom, along with some jewellery.
"I can think of nothing worse to occur in the lead-up to Anzac Day than the theft of these medals," Mr O'Farrell told reporters in Sydney.
"It was a mongrel act and if the mongrel who did it wants to redeem him or herself, return those medals anonymously to a police station so they can be restored before [today]."
Cabramatta local area commander Superintendent Wayne Murray said the Digger was "absolutely devastated" at the loss.
"The monetary, street value of these medals is not that much, but they're of great sentimental value to him," he said yesterday.
"This is cruel. To have your home broken into at any point of the year is obviously distressing, but to have your home broken into and medals stolen and just before Anzac Day is a low act.
"I would describe the [thief] as a knuckle-head."
Police are continuing investigations, including checking local pawn shops, after having found leads following a forensic examination of the home.
- AAP