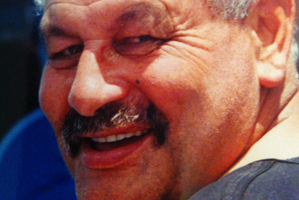 Police hunting the killer of road worker George Taiaroa have focused their attention on a tiny Taranaki settlement.
The inquiry head, Detective Inspector Tim Anderson, has publicly warned a man they say is their main suspect, and anyone assisting him.
Residents in Whangamomona say police have searched a property there with a metal detector and dug up part of a driveway.
Locals said the owner of the property, believed to be in his late 30s or early 40s, is a loner who lives in a barn house.
Whangamomona residents told the Herald police had asked them questions about the man, who has not been seen in the area for at least two weeks.
A local said the man was rarely seen at his property, a deer-fenced block of land that was once part of a 200ha deer farm.
He said police had "asked a lot of questions about him and were back here last week looking around".
They were keen to know if the man owned a .22 calibre firearm and conducted searches on the property using a metal detector.
His own dealings with the man were "reasonably normal" and he said the man spent much of his time adding improvements to the shed he lives in, which is enclosed by high deer fences.
Police announced last week they had found the blue Jeep Cherokee seen speeding away from 67-year-old Mr Taiaroa after he was shot while directing traffic at Atiamuri on March 19 but are still appealing for sightings of the jeep and its driver leading up to and after the murder.
They would not comment on the case except to confirm a house in Taranaki had been searched as one of a number of search warrants carried out.