Budget slashed after V8 losses but communications unit grows.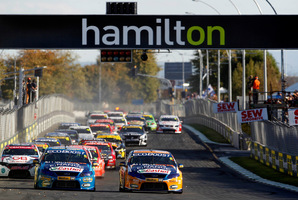 The number of "spin doctors" at Hamilton City Council has increased in the past two years while six other positions in the communications unit have disappeared.
The council, which had to make cuts after the failed V8s street race cost ratepayers $40 million, slashed its budget for the department by more than half - from $739,000 in 2010 to $362,601 for the 2012/2013 financial year.
The restructuring of the six other jobs, four in marketing and sponsorship and two in events and functions, coincided with the end of the V8s in the city last year and the staging of several Rugby World Cup games in 2011.
At the same time the number of communications roles grew from six, including one full-time position at Waikato Museum, to seven.
They include a communication unit manager, Elizabeth Hughes, who came from Tauranga City Council, team leader Tracy Buckland, who has resigned, and four advisers, three of whom are former journalists.
The core duties of the unit, which reports to the general manager of customer relationships Jason Dawson, are external communication and publications, internal communication, media liaison, advertising, marketing and event support with all six roles supporting council general managers and associated groups.
Privacy officer Jude Pani, who released the figures to the Herald under the Official Information Act, said none of the communications team would be at the disposal of Mayor Julie Hardaker or any councillors during the local body elections later this year.
Council commentator Garry Mallett, a one-term Hamilton city councillor in 1998 who is considering standing again, criticised the unit.
"They're moving towards more people who help councillors couch political and public statements in a way that glosses over the real facts. It's all about the way you say things rather than the objective impact of what you're doing."
The council had to apologise last year when a letter written by the communications unit to ratepayers caused controversy for its vague detail on properties potentially affected by flood risk.
Dubbed "floodgate", the episode resulted in the unit eventually resending another 28,000 letters to sort out the mess.
But deputy mayor Gordon Chesterman, a former reporter and public relations executive, said the unit's role was "absolutely critical" to the council communicating with its ratepayers.
"I think that it is necessary for the council to communicate professionally... and we've got to have people to do that work."