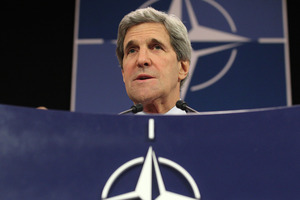 Statement by US Secretary of State John Kerry for Anzac Day:
"On behalf of President Obama and the people of the United States, I am delighted to send best wishes to the people of Australia and New Zealand on Anzac Day this April 25.
"Today we stand together to honour the memory of the courageous heroes of Gallipoli and pay tribute to all of the proud men and women who have served in the defence forces of Australia and New Zealand.
"We celebrate the bond that Australians and New Zealanders have gained through their shared sacrifice and reflect on the virtues of hope, courage, and freedom that unite our three nations.
"The United States is honoured to have such strong partners in promoting peace and prosperity in the world."
- APNZ