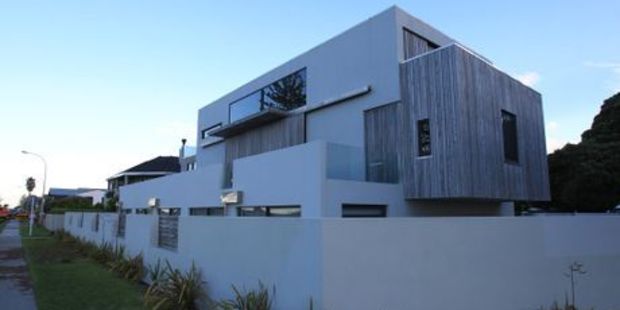 Newly-refurbished ground floor apartments in a $6 million Mount Maunganui complex owned by economist and businessman Gareth Morgan were flooded at the height of one of the weekend's deluges.
Mr Morgan's investment on the corner of Marine Parade and Pacific Ave was the victim of a stormwater pond across the road failing to cope with the downpour on Saturday evening.
Details of the woes experienced by the co-owner of Wellington's Phoenix soccer team were revealed at Tauranga City Council's meeting yesterday, during which council drainage services manager Graeme Dohnt gave a debriefing.
The lip of the pond was too high and instead of the water running into the dunes, it flowed back in the opposite direction towards the houses.
Councillor David Stewart, who lives nearby, told the Bay of Plenty Times after the meeting the resident next door to Mr Morgan fared worse.
"They had to be rescued by boat," he said.
A foolproof design was needed for the pond so that the levels stayed right, he said. The four ground floor apartments of Mr Morgan's 10-year-old complex were below street level.
Mr Dohnt said after the meeting that when the pond was built at least two years ago the levels at the top were lower but the lip had built up with sand drift and plantings.
The meeting was told all it took to fix the problem on Saturday was a shovel to lower the level on the dune side of the pond.
Adding to the problem was surface flooding along Marine Parade and the impact of monkey tails blocking stormwater grates.
Mr Stewart said an outlet pipe was needed where the washout happened on the pond so the water kept flowing in the right direction.
"You don't go picking a fight with Gareth Morgan."
The pond was a joint project with the Bay of Plenty Regional Council and Coastwatch.
Mr Dohnt said Mr Morgan's insurer was talking to the council's insurer.
The council will be looking at installing more open drainage systems in vulnerable areas.
For more articles from this region, go to Bay of Plenty Times