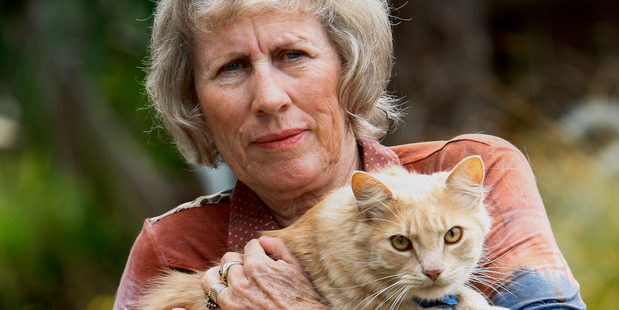 Stories making headlines around the regions today include a Whangarei cat killer with a bounty on his head and the robber who left his wallet and ID at the scene of a crime.
The claws are out - an online campaign raising money to catch a cat killer looks likely to surpass $2000.
A Whangarei robber who attacked a store worker left his wallet behind at the scene.
A good samaritan who picked up a father and his son is warning other motorists to be wary after her two wallets disappeared.
Car confusion is rife after someone vandalised two "no right turn" signs in Rotorua.
Who is your favourite X Factor judge?
In Dunedin a group of Brighton residents has pledged to fight the erection of a 2degrees cellphone tower
The Raetihi woman who gave her young son the methadone that killed him has been named
A Masterton woman made up a story of sexual assault after a male strip show.
The wild weather has caused havoc in the Bay of Plenty. An Otumoetai family at the centre of major slip are in limbo for at least six weeks, while apartments owned by Gareth Morgan went under water
Here is a photo of an Anzac patriot
Veteran Stan Wall has served abroad as an engineer in the New Zealand Army.
Private Dylan Ward-Smith says if you want to join the NZ Army, you can't be half-hearted about it.
And finally the hooking of two prime salmon in the Ngaruroro River could be "the start of something".
Other stories making headlines across the regions today:
P lab blast shock in nice area
Reti avoids gun battle
Hospital food plan "yuck" says Grey Power
Court told booze led to partners violence
Human shield accused named after court date.
Pest controllers are reporting an extended, "rat season"