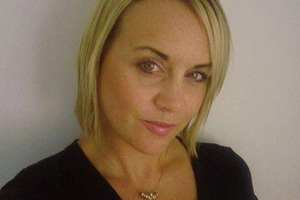 A man who helped kidnap murdered woman Rae Portman last year was threatened with death if he did not assist, a court has heard.
Judge Jonathan Moses sentenced Lee James Rigby to three years and nine months in prison for his part in the crime.
Judge Moses told the Manukau District Court that Rigby had been working for a man who was owed money in a drug deal.
He said Rigby was asked to help with the kidnapping of Ms Portman and told that if he informed anyone he would be killed.
Judge Moses said as well as helping with the kidnapping, Rigby also had a part to play in carrying Ms Portman to a car.
Ms Portman was later driven to Hamilton where she was murdered.
Rigby again provided help by driving Ms Portman's body back to Auckland. He also got rid of the number plates on the car used to move Ms Portman.
Judge Moses said Rigby had been involved in drugs and a report from Probation Services found that it was unlikely Rigby would have been involved were it not for his drug issues.
Rigby also told Probation that he "was under the influence of methamphetamine at the time".
The probation report writer determined Rigby would pose a low risk of reoffending if he got help for his drug problem.
In sentencing, Judge Moses started with a seven-year prison sentence but took time off for Rigby's early guilty plea, remorse, and the "good deal of assistance" he had given police.
A second man, Dean Michael Addison, has been charged with kidnapping Ms Portman.
He was one of the pallbearers at Ms Portman's funeral, along with her father and brother.
The 36-year-old also faces drugs charges, including possessing and supplying methamphetamine.
Police have also arrested Paraire Te Awa and charged him with murder and kidnapping. He has pleaded not guilty and is due to face trial later this year in the High Court at Auckland.
Rae Portman, 33, was four months pregnant when she went missing. Her body was found when police officers visited an Ardmore farm on the Papakura-Clevedon road in September last year.
It is understood police did not expect to find a body when they visited the farm but became suspicious when they found items, including clothing, belonging to her.
They widened their search to a spot near trees about 300 metres across a paddock, and would say only that the body was found "covered". It is understood it was in an offal pit.
Investigators believe Ms Portman was killed about June 21 after she travelled to the Hamilton suburb of Te Rapa after visiting a Papakura address in Auckland.
Police doubt she returned to the Auckland area alive, but would not say what they found in a distinctive yellow ute that followed her from Papakura to Hamilton, or whether Ms Portman was aware that the ute had followed her to Waikato.
Her movements were traced by tracking her cellphone activity.
- APNZ