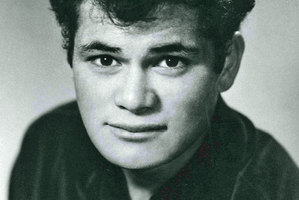 Jurors hearing the trial against a pensioner accused of murdering a service station worker in 1979 have been dismissed until Monday.
The jury hearing the case against 72-year-old Menzies Reginald John Hallett - in what is thought to be New Zealand's longest-running cold case to result in arrest - were excused to allow legal arguments to be heard from defense and prosecution.
The trial, which began this week in the High Court at Rotorua, this morning heard further witness statements surrounding the killing of Rodney Tahu, who Hallett is alleged to have gunned down as Mr Tahu was closing up the Shell station at Turangi in the early hours of August 16, 1979.
Hallett is alleged to have shot Mr Tahu twice - once near his eye - in what the Crown has described as a "flashpoint" reaction from a letter he received from his estranged wife, denying him custody of his daughter.
He had been on his way from Taupo to his wife's Wellington home to "sort it out" when a vehicle fault prompted him to pull into the service station, where an altercation with Mr Tahu then happened after he was refused oil for his car.
Michael Sulivan, who lived nearby the station, had shared a cup of tea of Mr Tahu hours earlier and was one of the first to find his friend bleeding on the forecourt.
He found him lying on the ground, with "extensive frontal injuries" and bleeding "profusely from his mouth".
"There was a large pool of blood from his mouth on the concrete," he told the court.
Unable to find a phone at the station to call for help, he ran 50m to his home and called from there.
A doctor was brought to the scene, before Mr Tahu was taken by ambulance to Taumarunui Hospital, where he died a few hours later.
Ronald Ensor, who was a pathologist in Rotorua at the time, also gave evidence this morning.
Mr Ensor described how the fatal shot had travelled through the left side of Mr Tahu's brain and richocheted off the inside of his skull.
There was no way Mr Tahu could have recovered from the trauma, he told the court.
Jurors were earlier told Hallett had called Mr Tahu a "black bastard" when he was told he could not receive oil for his vehicle.
When Mr Tahu took a few steps toward him, Hallett drew his .22 revolver and fired at Mr Tahu three times - once missing, once striking him in the shoulder as he tried to run, and the third striking his head as Hallett allegedly stood over him and took aim.
The court heard that, a few hours later, Hallett told his wife in Wellington: "I've killed someone. Yes I have."
She soon informed police, who waited for Hallett to return to his home in Taupo and eventually arrested him after a stand-off on the Napier-Taupo Rd, in which he injured himself with a shotgun round.
But the original murder case against Hallett failed because of a lack of evidence, with laws at the time stopping his estranged wife from giving evidence.
With those restrictions since lifted from a change in the Evidence Act 2006, Susan Sharpe is now considered the Crown's key witness in the new trial.
Jurors have been told they will not be asked to decide whether to acquit Hallett, but to choose between convicting him of murder or manslaughter.
Hallett's defence counsel, Paul Mabey, QC, earlier told them there was an admission that Hallett caused the death of Mr Tahu.
"What you will focus on at the end of the trial... will be whether your verdict is murder or manslaughter."