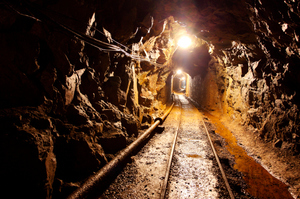 It was "insane" for a New Zealand-born mine worker to smoke in an underground coal mine in Queensland, a New Zealand coal mining industry boss says.
Travis Brown, 24, was prosecuted on two counts brought by Queensland Government Mines Inspectors under Section 34 of the Coal Mining Safety and Health Act 1999, following the incident at the North Goonyella coal mine near Moranbah on April 27 last year.
Brown was found guilty on both counts and ordered to pay costs of A$10,800 (NZD$13,200) in the Rockhampton Magistrates Court yesterday. No conviction was recorded.
Chris Baker, chief executive of New Zealand mining industry membership organisation Straterra, said Brown's actions were "insane".
"What can I say? It's insane that somebody would smoke underground in a coal mine. End of story."
While well-run coal mines should never have explosive levels of gas, the risk was mitigated by not providing an ignition source.
"Pike River wasn't a result of smoking, but that's what could happen. If something does happen you're going to include all your mates in it as well."
Mr Baker was not aware that anyone had been caught smoking in a New Zealand coal mine before, but if they were they would be "appropriately and severely dealt with".
An Australian Department of Natural Resources and Mines spokesman said the sentence reinforced the importance of workplace health and safety.
"We have tough laws in place to minimise the potential risk of injury or death to workers and ensure the highest standards of safety," he said.
"Underground coal mines are difficult working environments.
"The presence of combustible gases and coal dust means there is a potential for fire or explosion if strict safety procedures are not followed to the letter.
"This person, through his actions, was not only endangering himself but the lives of his fellow mine workers."