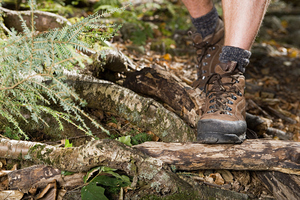 Three foreign trampers who went missing for a week in the bush in Golden Bay will tell police about their ordeal today.
Finnish tramper Jenny Rautio, 26, and her United States companions Guy Verschuur, 51, and Kristine Mattiace, 22, were rescued by helicopter from Anatoki Forks Hut in the Kahurangi National Park late yesterday afternoon - 10 days after setting off on a three-day tramp.
They had sheltered in huts during heavy rainfall, rationing their food and eating what they could source from the land.
One of the women needed medical treatment, but all three were believed to be okay and were last night recovering with friends.
Police today said they were yet to interview the trampers but were hoping to speak to them sometime today.
Land search and rescue adviser Walter DeMaat yesterday said the group were "tired and hungry" but were otherwise fine.
A break in the weather allowed the helicopter to fly into the dense bush and rescue the trio.
"The river was in flood but it was a nice day, it was clear so it was great," said pilot Bill Wallace.
Heavy rainfall over several days had caused slips and flooding in the creeks where the trampers were, "so they probably did the right thing by not walking out while the creeks were in flood", he said.
"They were all fine. They seemed a bit ecstatic to be flying out."
The trampers' last known contact was a text message to a friend on April 13 indicating their intention to be out of the bush two days later. But they failed to alert authorities of their intentions.
The group was reported missing only on Sunday after a friend ventured into the area to search for them without notifying police.
The man's decision to look for them alone put him at risk too, said Mr DeMaat.
Anyone heading into the bush should have the correct gear, including a personal locator beacon, and plenty of food in case of unexpected situations that could make them delayed.
Trampers should also check the weather before they go and get advice from those who know the area well, such as Department of Conservation staff, said Mr DeMaat.
- APNZ