Auckland Transport reports 10 per cent increase in its takings under new system.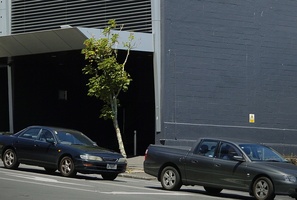 Motorists are paying more money to park in downtown Auckland under a new scheme which allows them to stay longer - if they are prepared to pay extra.
Auckland Transport has reported a 10 per cent increase in its takings from day-time parking on central city streets under the new system, which was introduced in October.
The system allows a 10-minute grace period and then unlimited paid stays, but doubles hourly fees after two hours, such as from $4 to $8 in the inner of three zones.
That increased day-time revenue from CBD parking meters for the three months to March 31 to $2.083 million, even though the number of receipts fell 8 per cent, meaning fewer people parking but for longer times.
Conversely, the number of parking fines fell 21 per cent to 12,433.
The council transport body also collected almost $149,000 in new charges for evening kerbside parking, from 6pm to 10pm, although the tariffs are less than during the day.
It issued 2627 tickets to motorists who failed to pay for evening parks.
Lowering fees to $3 an hour for using Auckland Transport parking buildings to draw more motorists off the streets meant a 9 per cent reduction in revenue from that quarter, to about $2.48 million, even though there was a 19 per cent increase in casual customers to 257,000.
The net effect from the on and off-street CBD parking changes, including fines for non-payment, was a revenue boost of $129,000 for the three months.
That stands against overall revenue of $32.7 million from parking charges throughout Auckland in 2011-12, and $7.2 million in fines.
Heart of the City business organisation chief executive Alex Swney said he was pleased at the apparent success of the strategy for getting more motorists into parking buildings, and those choosing to stay on the streets could not complain about paying more for longer stays.
"If I want to stay for longer, I know I am going to have to pay for it."
Mr Swney said the system would really come into its own in the next financial year, once Auckland Transport introduced $4.5 million of new technology parking meters to the streets, which would warn drivers with smart phones when they were about to face double fees so they could decide whether to move on or use their phones to pay more by remote control.