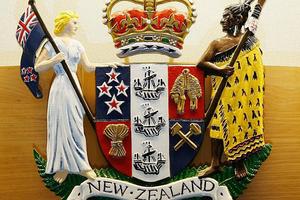 A coroner has found that an incident in which a man suffered fatal injuries when he fell down a flight of stairs 17 years ago was not an accident.
The inquest into Christchurch man Barry John Coleman's death had been stalled because of a separate criminal investigation.
The 44-year-old had been at the Wicked Willie's nightclub, in Christchurch, on Christmas Eve in 1996.
He was attacked at least twice in the early hours of Christmas Day, in separate incidents inside the club. Emergency services were called to the club, on the corner of Colombo St and Tuam St, after he was found unconscious at the bottom of a flight of stairs about 3am.
An inquest was held in 2009, but chief coroner Judge Neil MacLean only released his findings yesterday.
He said Mr Coleman, a beneficiary, sustained severe injuries to his neck "as a result of non-accidental injuries".
He died as a result of global hypoxic cerebral injury due to a high cervical spine injury.
Judge MacLean said evidence and witness accounts provided over the years had led to his conclusion.
"I am satisfied the scenario of Mr Coleman being pushed or thrown down the stairs is probable and likely and is consistent with the expert evidence.
"Even without making a specific finding as to whether Mr Coleman was in fact pushed or thrown, I find that scenario a real possibility."
In the days following Mr Coleman's death, three men - the club owner and two others - were arrested.
However, charges against the owner were later dropped and assault charges against two men ended with an acquittal and a charge being withdrawn.
Despite the release of the findings, Judge MacLean said it had been difficult to come up with a firm conclusion because of contradictory evidence provided by eyewitnesses.
"Although that means that Mr Coleman's family are still left in the dark as to exactly what happened, my perception is that the family through their counsel accepted that was the only possible outcome."