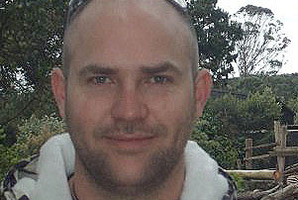 The man accused of strangling Christchurch schoolgirl Jade Bayliss before torching her family home took the stand today to "clarify events" around her death.
After eight days of Crown evidence, Jeremy McLaughlin was calm and collected as he repeatedly rejected suggestions he'd murdered the eldest child of his ex-girlfriend Tina Bayliss on November 10, 2011.
While admitting he'd burgled and then set the Bayliss property alight, he flatly denied stuffing socks in Jade's mouth and strangling her to death with a length of cord.
McLaughlin, 35, said no-one was home when he was there stealing TVs, games consoles, a bicycle, lawnmower and family documents, or later when he returned with a petrol canister and lighter.
When Crown prosecutor Kathy Bell suggested he hadn't splashed petrol over the girl's dead body, like he had throughout the rest of the house, because he "couldn't face up to killing a 13-year-old", he denied it.
When she claimed while Jade was being strangled for 15 seconds and was fighting for her life, she'd scratched him and that was why DNA matching his profile had been found under her "fingernails", he corrected to her say, "Her fingernail," in the singular.
It was at that point that his evidence proved too much for her still grieving father, Gary Bayliss.
He stormed out of the public gallery at the High Court in Christchurch, with family and police officers connected to the case chasing after him.
McLaughlin continued to deny ever seeing the girl who used to mock his speech impediment on the day she died.
His relatively unusual decision to take the stand concluded the evidence.
The jury will return at 9.30am tomorrow to hear closing arguments from both sides, before Justice Graham Panckhurst sums up.
The Crown says that McLaughlin, a labourer and part-time nightclub doorman, murdered the schoolgirl, who was off sick from school, because she witnessed his burglary.
They say he killed her to cover his tracks, and has been sticking to a story that amounts to a series of "lies of convenience".
But the defence says its case is straight-forward: that while McLaughlin puts his hand up to the burglary and arson, the Crown has erroneously linked those crimes to Jade's death, and McLaughlin never murdered her.
Earlier today, McLaughlin claimed he and former flatmate Jolon Sweeney hatched a plan to burgle the Bayliss house and pawn their bounty for much-needed rent payments.
Sweeney, 41, today pleaded guilty to a charge of being an accessory after the fact of the burglary and arson.
But he never turned up to take part in the burglary as planned, McLaughlin claimed.
He said he sat in his distinctive green car for two hours near the Bayliss family's Somerfield house, smoking cigarettes and becoming "really frustrated".
Deciding to commit the crime himself, he went inside after knocking on the unlocked door.
He claimed he walked around the house and, after seeing no-one was home, proceeded to steal any valuable possessions.
After pawning what items he could, he returned to his Waltham flat where he met Sweeney.
The latter asked him if he'd torched the house, claiming it would force English-born Mrs Bayliss to "go back to the UK quicker".
McLaughlin says he returned to the house, poured petrol throughout, and set it alight.
The flames singed hairs on his right arm, and "scared" him.
"I got out of there real quick.''
The pair then disposed of the remaining stolen items before police caught up with them later that day.
- APNZ