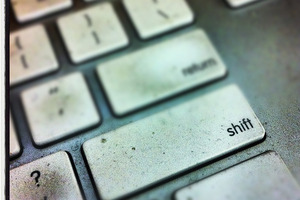 Inland Revenue says it wrongly sent emails to 47 people because its computer software scrambled the "to" and "from" address lines.
The error prompted the department to shut down all inbound emails, delaying more than 22,000 messages while an investigation was carried out.
It was initially feared the blunder was the result of a cyber attack but that had been ruled out, Acting Inland Revenue Commissioner Mike Hewetson said.
Mr Hewetson said it was also not due to human error.
"The software corruption resulted in a unique situation where the 'to' and 'from' address lines for a group of emails were scrambled. As a result, 47 people outside of the organisation incorrectly received an overall total of 182 emails," he said.
Mr Hewetson said some of the emails incorrectly released last Friday contained confidential information.
The people whose privacy was breached were being notified.
"Our focus will now be on contacting them personally, along with those incorrect recipients of emails, to apologise and discuss their individual situation," Mr Hewetson said.
"We recognise that one privacy breach is one too many and unfortunately errors can occur. Our people are dedicated to maintaining the security and privacy of information at all times."
Inland Revenue had resumed normal email service.
- APNZ