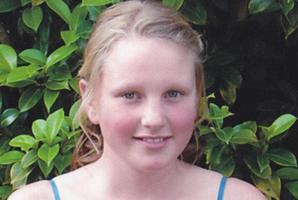 The flatmate of the man accused of murdering Christchurch teenager Jade Bayliss has today pleaded guilty to a charge of being an accessory after the fact of burglary and arson.
Jeremy McLaughlin, 35, is accused of strangling the 13-year-old schoolgirl with a piece of cord before stuffing socks in her mouth and dousing her Christchurch house in petrol and setting it ablaze.
Jade was found dead in the burning house by firefighters on November 10, 2011.
The labourer denies murder, but has pleaded guilty to burglary and arson.
His friend and flatmate at the time of the alleged murder, Jolon Sweeney, 41, was also on trial, charged with being an accessory after the fact of the burglary and arson, and attempting to obstruct the course of justice.
It was claimed that Sweeney helped his friend dispose of some items taken from the Bayliss house.
Today, the eighth day of the High Court trial in Christchurch, the Crown withdrew the attempting to obstruct the course of justice charge.
Sweeney then pleaded guilty to being an accessory after the fact of burglary and arson.
He will now be sentenced at a later date.
The jury will now be left to judge whether McLaughlin is guilty or not of murder.
Last week, Jade's mum, who is the former partner of McLaughlin, gave evidence that the schoolgirl had "no respect" for her alleged killer and used to mock his speech impediment.
Tina Bayliss also revealed that McLaughlin professed his love for her on the first day they met, while he was working a second job as door security at a Christchurch nightclub in September 2011.
After four to six weeks they split up after McLaughlin had a row with Jade, the oldest of three children, had written 'Ford' on his 'Holden' T-shirt.
Pathologist Dr Katherine White last week told the court that Jade had died of strangulation - before the fire broke out.
The trial before Justice Graham Panckhurst continues.
- APNZ