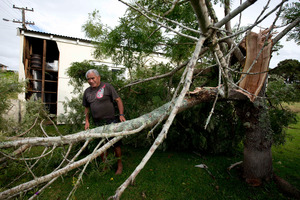 Willie Barlow surveys the damage to his Raglan property. Photo / Dean Purcell.
Emergency services are working to assist in regions around New Zealand following the weekend's wild weather.
According to weatherwatch.co.nz, the Bay of Plenty and East Cape, the West Coast of the South Island and Nelson can expect more rough conditions today before the weather eases up.