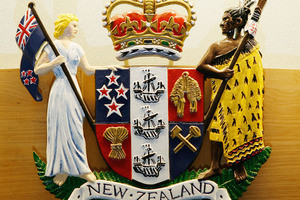 A man who allegedly punched and kicked a sheep so badly it had to be put down is facing court action over the treatment and for allegedly killing eight other animals.
Patrick Eruera is charged with wilfully ill treating a sheep on March 2.
He allegedly caused the animal so much pain and distress, it had to be destroyed to end its suffering, said court documents.
The same day he allegedly killed eight sheep valued at $1000, with intent to steal the carcasses.
He is also charged with driving while disqualified.
Society's attitudes about livestock needed to change to protect animals from ill treatment, said Save Animals From Exploitation (SAFE) spokeswoman Mandy Carter.
"It's absolutely disgusting, appalling treatment of these animals. Some people just aren't thinking about the suffering. There's always less sympathy for animals regarded as stock," she said.
There should be tougher sentences for those who mistreat animals, Ms Carter said.
"We would also like to see a shift in attitude for how these animals are regarded and people need to understand they feel pain and suffering like any other animal and us."
Eruera is due to appear at North Shore District Court later this month.
- APNZ