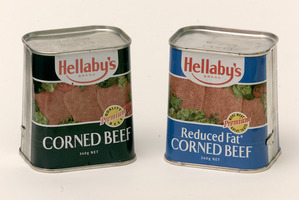 A Samoan MP and former health minister has reignited calls on New Zealand to stop sending fatty meat such as mutton flaps and tinned corned beef to the Pacific Islands, saying New Zealand was contributing to health problems by exporting food not considered good enough to sell on its own supermarket shelves.
Samoa's associate minister Gatoloaifaana Amataga Alesana-Gidlow, a former health minister, made the call during the Pacific Parliamentary Forum which ended in Wellington yesterday.
She said New Zealand put money into trying to help with health problems in the Pacific Islands, where obesity and heart disease rates had grown, yet was contributing to it.
"We ask New Zealand to stop exporting to any poor and less developed neighbours in the Pacific all your fatty products that are not for sale in your own country because they are not considered to be of consumable standards."
She conceded there was a demand for the products. "But as Sir Edmund Hillary replied when asked why he climbed Mr Everest, 'because it is there.' So long as you export these fatty products there will always be a market in the Pacific."
Cook Islands MP Selina Napa also raised the issue of Westernised junk food in the Pacific Islands, saying her generation grew up on fish, taro and vegetables.
Fiji banned the sale of fatty flaps in 2000 and Tonga was considering it.
In 2009, the former Labour Government rejected the Health Select Committee's recommendation to ban the export of mutton flaps because of free trade implications.
Speaking to the Herald afterwards, Ms Alesana-Gidlow said better quality cuts of meat were expensive and assistance should be given to help Pacific countries develop beef and chicken.