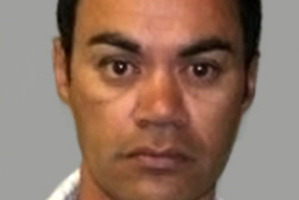 When Duane Hapimana invited David Carroll into his home, he had no idea how much it would cost him.
Hapimana's $1500 laptop was swiped by the serial conman convicted of more than 130 dishonesty offences. A 1996 Nissan Bluebird belonging to Hapimana's then-partner also disappeared - and now the Manurewa man is battling thousands of dollars of fines accrued on the car.
Hapimana was in the Auckland District Court on Friday to see Carroll, 41, sentenced to two years and eight months' jail after he admitted 76 dishonesty dishonesty charges - mostly doing "runners" from motels, but also stealing cars and using stolen cheques, bank and credit cards of people he had befriended.
Victims lost more than $130,000. One was aged 89.
"When you start defrauding an 89-year-old woman, that is abject cruelty,' said Judge Phil Connell.
"A person of 89 should be able to live their life in peace and not have to worry about rip-off merchants like you."
A total of $32,000 remains unaccounted for but Judge Connell did not order reparation.
"You have no hope now or in the future of repaying the money which you so ruthlessly took."
Hapimana got the car back - a complaint from a Parnell resident led police to it on a street there, eight months after it was taken in mid-2011. However, its registration and warrant of fitness had lapsed and parking wardens had issued 18 tickets - a bill of more than $3600.
Auckland Transport spokesman Mark Hannan encouraged Hapimana to contact the agency. "It sounds like a reasonable reason for putting in a request [for fines to be waived]."
At this week's sentencing, Carroll's defence counsel Jo Scott said his sentence should be reduced because he had helped police find victims, recover property and wrote "sincere" letters of apology.
Judge Connell said he wasn't convinced. " This is about you and greed and money and ripping people off for the sake of it."