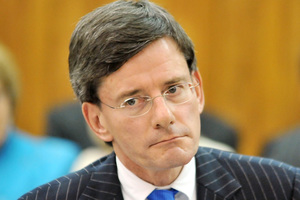 The final South Island treaty claim has been settled today with the signing of a deed of settlement between the Crown and Ngati Tama ki Te Tau Ihu.
Treaty Negotiations Minister Chris Finlayson said the signing at Onetahua Marae in Golden Bay was a "monumental occasion" in the Government's commitment to resolving all historical Treaty of Waitangi claims.
He said the settlement acknowledged the Crown's treaty breaches, which left Ngati Tama ki Te Tau Ihu virtually landless and had devastating consequences for the iwi's social and cultural wellbeing.
"Today we seek to mend a broken relationship and move forward together," Mr Finlayson said.
The settlement includes just over $12 million in financial redress and gives the iwi the opportunity to purchase Crown forestry land near Nelson.
It also recognises the strong association and connection the iwi has with Te Tai Tapu, Farewell Spit and Te Waikoropupu Springs.
Mr Finlayson said the Government was committed to just and durable treaty settlements in a timely fashion.
The settlement was the last to be signed with South Island iwi, and the 36th to have been signed since National came into power.
A total of 62 settlements have been signed by the Crown since 1990.
"This government is committed to resolving all historical Treaty grievances, and so it is a monumental occasion as we sign the last outstanding deed of settlement for historical claims in the South Island."
Mr Finlayson said about 60 groups were now engaged with the Crown in various stages of the settlement process.
"We have increased the rate at which settlements are being reached, so that full and final resolution of these issues is accomplished sooner for the benefit of Maori and all New Zealanders."
A bill to give effect to the Ngati Tama ki Te Tau Ihu settlement, as well as settlements with seven other iwi in the upper South Island, will be introduced to Parliament later this year.
- APNZ