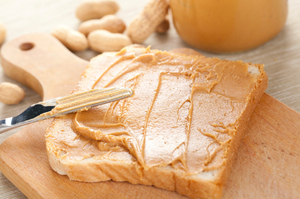 Jars of crunchy peanut butter have been recalled by Progressive Enterprises because of an unacceptably high level of chemical contamination.
The jars affected are the Homebrand Crunchy Peanut Butter 375g and 1kg with a best before date of January 17, 2014, purchased at any Countdown, Fresh Choice or SuperValue stores.
The recall was because of a high level of Aflatoxins - a toxic carcinogenic fungus.
Aflatoxins are naturally occurring and trace amounts are found in many foods but the peanut butter was found to have higher than permitted levels, Progressives said.
Anybody who had purchased the affected product should not eat it, Progressives said.
Customers could return it to their nearest Countdown, SuperValue, or Fresh Choice Supermarket for a full refund.
An investigation with the manufacturer was underway.
Progressives apologised for any inconvenience caused by this recall. Customers could call the customer service number for more information on 0800 404040.
- APNZ