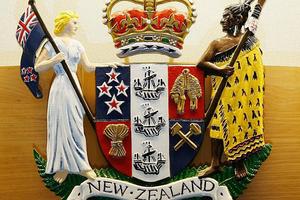 A woman will keep her name suppressed permanently after a year-long legal wrangle that ended in the Court of Appeal.
She had been facing two charges of assaulting a 10-year-old boy before police withdrew the allegations after deciding they did not have enough evidence.
The woman continued her drawn-out fight for suppression for more than a year and took her case all the way to the Court of Appeal.
Not only can APNZ not identify her but part of the Court of Appeal's judgement has also been suppressed, preventing the media from reporting two of the three reasons for granting permanent name suppression.
The woman originally lost her bid for name suppression in the District Court where Judge Roy Wade said she had welcomed publicity, provided it was good publicity.
Lawyers for the woman were unsuccessful in appealing that decision to the High Court.
She then took her case to the Court of Appeal who found in the woman's favour after receiving evidence from a clinical psychologist, Dr Stephanie Dillon.
In their decision released to APNZ today, Justices Douglas White, Alan MacKenzie and Jillian Mallon said the courts must strike a balance between the public interest and potential harm that can be caused by criminal proceedings.
They pointed to Dr Dillon's evidence that naming the woman could result in harm that "may well be irrevocable and serious".
The woman's son, when asked how he would cope if his mother's name suppression was lifted, said: "If everything else was going okay, I think it would be ok."
The Justices dismissed the comment as "understandable bravado".
But in determining their final reasons, only one of the three paragraphs supporting the decision has not been blanked out and suppressed.
The tenor of that paragraph relates to the need to balance open justice and the public interest which, the Justices say, can sometimes justify name suppression.
- APNZ