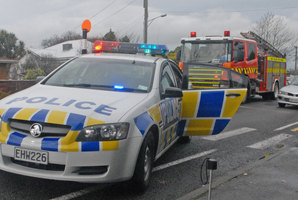 A leaking container of hydrochloric acid left on the side of the road in Auckland has prompted a mass emergency services call out.
Police, fire and council officers are on Park Road in Titirangi where the 20 litre container was left.
A fire communications spokesman says they are dealing with the situation, and there is no danger to the public.
A wedding party had earlier been told there was a bomb scare, so could not enter a nearby church.