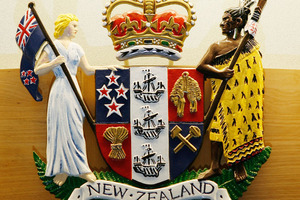 A man who raped a young woman at Rotorua's skate park nearly seven years ago has been jailed for seven-and-a-half years.
Vincent Murray Smith, 27, appeared in the Rotorua District Court today for sentencing after being found guilty of raping a woman after a party in October 2006.
At the time, the woman was aged 19.
The pair met at a party and had sex at the skate park. Smith claimed the sex was consensual but the jury did not believe his version of events.
His lawyer, Louis Te Kani, asked for a starting point of about six years given it was a "discrete incident" and not a prolonged attack. He also submitted the degree of violence was at the lower end of the scale and it was his view the woman had consented.
"While the pre-sentence report is not a very flattering one in terms of his remorse, it is his perception that nothing has happened and he maintains that."
Crown lawyer Andy Hill suggested a starting point of eight years, saying the victim was vulnerable because she was only 19, of slight build and described herself as being a "seven out of 10 on the drunkenness scale". Mr Hill said there was a moderate degree of violence, in terms of pushing her to the ground and raping her.
Judge Russell Callander acknowledged the rape was not the most brutal but he said it was an aggravated feature that Smith still maintained his innocence.
The fact the victim was young, of slight build and the rape happened in a dark place added to the aggravating features.
"That type of forced intercourse with a young woman is not something any community on the globe should accept and it has to be denounced."
For more articles from this region, go to Rotorua Daily Post