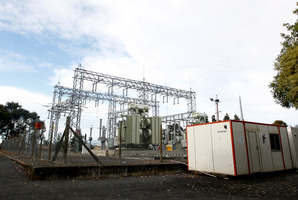 Transpower staff are working to restore power after a major explosion in a Cambridge substation last night.
Transpower chief executive Patrick Strange told Radio New Zealand the "quite major" explosion cut power to about 12,000 customers at 11.43pm.
"It was an hour or so before we could even get into the substation," he said.
"We have been working all night on it."
Dr Strange said the explosion occurred in a link between switchboards.
Staff were working to repair the damage but replacements parts were also on the way in case they were needed.
"Hopefully we can get things back together by noon but there is some risk there is some other damage,'' he said.
"We really regret this, it does happen from time to time but we do know the impact on business.
"There's a small Fonterra factory affected and of course some dairy farmers are still milking cows."
Transpower hoped to have power restored by midday.
- APNZ