Action linked to murder inquiry, but arrest at property unrelated, say police.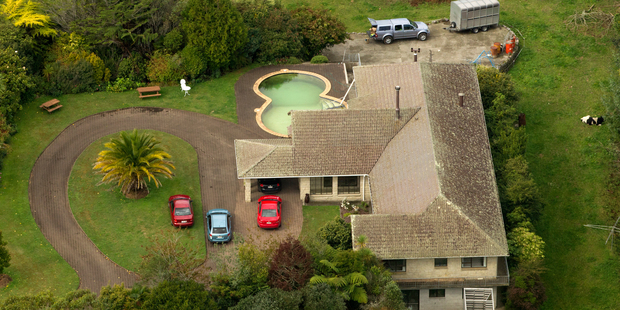 Police yesterday descended on a rural Rotorua property as part of the investigation into the murder of roadworker George Taiaroa a month ago today.
A team of investigators, accompanied by a dog unit, could be seen using specialist detectors to search a paddock and digging in one spot on the farm near the Mamaku Ranges.
Marked and unmarked police vehicles could be seen parked up a gravel driveway and next to the farmhouse, while armed police guarded the property's gated entrance off State Highway 5.
Police have confirmed the search warrant was connected to their investigation into Mr Taiaroa's fatal shooting near Atiamuri last month, but would not comment further on the link.
A man in his 70s was arrested and charged with a firearms offence during the search, but this was not related to the homicide investigation, police said.
The owner of the property said he could make no comment about the search when contacted last night.
Neighbours familiar with the owners, an elderly couple, said police had visited days ago asking about what vehicles they owned.
The man said police asked specifically about a blue Jeep Cherokee that was seen speeding away moments after the 67-year-old roadworker was gunned down while directing traffic.
He described the owners of the neighbouring property as "really friendly".
Police said the search was one of a number of warrants carried out as part of the investigation.
Earlier this month, police raided an address in the remote Taranaki settlement of Whangamomona.
But Detective Inspector Tim Anderson said police could make no specific comments regarding yesterday's search or any other previous search warrants.
"It is important that we continue to protect the integrity of this investigation and not be drawn by speculation into making premature comments."
Police were still appealing for information over the murder.
They described Mr Taiaroa as a friendly, hard-working family man with nothing to suggest why he would have been targeted.
Can you help? Anyone with information about the death of George Taiaroa should call police on 0800 KINGSWOOD (0800-546-479) or Crimestoppers anonymously on 0800-555-111.