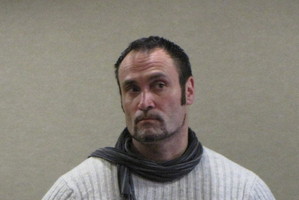 A jury has retired to consider its verdict in the trial of Tindallgate bouncer Jonathan Dixon.
Dixon took CCTV footage showing England rugby player Mike Tindall and a mystery woman at Queenstown's Base Bar during the Rugby World Cup in September 2011 and posted it on the internet.
He is charged with accessing a computer system and thereby dishonestly and without claim of right, obtaining property.
Dixon accepts he accessed the computer; what is in question is whether he believed he had the right to do so and use the footage for his personal purposes.
The defence says Dixon believed he had full and free access the bar's CCTV footage and took it with the intention of finding out how much it could fetch and presenting that information as a package, titled "Project Lucy", to the bar's owners to decide if they wanted to sell it.
In summing up the evidence in the Invercargill District Court, Judge Kevin Phillips, said the issue for the jury to decide was first whether at the time he accessed the computer Dixon was acting dishonestly, and then whether he honestly believed he had the right to legally access the computer.
Crown solicitor Mary-Jane Thomas said Project Lucy was "a fiction"made up by Dixon to cover up for not telling the managers of the bar about the footage until four days after he downloaded it, when his hand was forced by other events that required he get the bar's permission to sell the footage.
Defence lawyer John Westgate said Dixon's intention was never to sell the footage to profit himself, and Dixon, who had completed dozens of unsolicited internet research projects for the bar's managers before, was just "doing a project with it, as he always did".