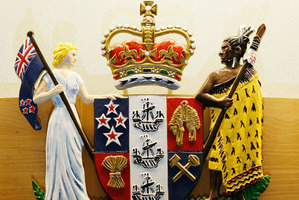 A Far North drug dealer was charged after receiving intercepted text messages from customers complaining about the quality of his product.
Kaitaia District Court was told last week of the extraordinary lengths Aaron Kuvarji, 30, of Kaitaia, went to avoid detection of his dealing in methamphetamine, and how he finally came unstuck.
Kuvarji admitted five charges of supplying methamphetamine and 39 of offering to supply the drug, and was convicted and remanded in custody until July 24, when he will appear for sentence. The maximum penalty for both offences is life imprisonment.
According to the summary of facts Kuvarji came to attention as a result of Operation Dan, which was conducted between November 2011 and June last year, involving undercover police officers.
That operation resulted in 59 arrests and the identification of others, one of them being Kuvarji, who was arranging drug transactions around the Far North, predominantly using cell phone text messaging.
A new investigation, Operation Constance, was launched, with inquiries establishing that the defendant was using two cell phones, code named Cactus and Rattler. It also became apparent the defendant was making every effort to undermine attempts to investigate his activities.
He was "very'' transient, staying at any one address for no longer than a week or 10 days at a time. He would also move between a variety of addresses in the course of a single day, conducting drug deals from each address for a few hours before moving on.
"On occasions he would communicate with a potential customer via text message and arrange to meet them at a certain address,'' the summary continued.
"He would then immediately move addresses and wait for the customer to text him from the address he had sent them, inquiring as to his whereabouts, at which point he would supply them with a further address to go to to meet him.''
During the course of Operation Constance Kuvarji arranged a multitude of methamphetamine deals, involving quantities ranging from single point bags (one-tenth of a gram, commonly having a street value of $100) to two grams. The Rattler phone was used to communicate with 165 different cell phone numbers/users between April 1 and July 1, all but three of those numbers offering evidence of the sale/supply of methamphetamine.
The three unconnected numbers belonged to the defendant's mother, his partner and an uncle, who according to the summary was a local security guard.
The Cactus phone yielded 252 different cell phone numbers/users, again almost all of them involving drug dealing.
The five charges of selling methamphetamine arose from texts received by Kuvarji from customers who were complaining about the quality of the product he had supplied them with, "and have clearly conducted a drug deal with the defendant prior to sending the subject text messages''.
For more articles from this region, go to Northern Advocate